This detailed step-by-step guide will help you find out how you can watch Christmas movies on Shield TV.
Are you planning to make this year's Christmas celebrations unique? Then try adding some of the best Christmas movies to make your family gatherings much more fun. You must be tired of watching the same holiday movies again and again. Why not add some more classics to your watch list this year.
You can watch plenty of Christmas movies on your Shield device that you have never seen before. For Shield TV users, we have come up with a complete guide on how you can watch these movies on your devices for free.
Free Methods To Watch Christmas Movies on Shield TV
Below are the two free methods for streaming Christmas movies on your Shield device:
Since these free methods are unverified and free, it is strictly advised to use a VPN on your Shield TV service because it keeps your online activity hidden from the ISPs.
Our Recommended VPN – ExpressVPN
ExpressVPN is our top choice that works seamlessly from anywhere on your Shield TV and has lightning-quick connectivity that helps you provide a better streaming experience.
Get ExpressVPN today so you can enjoy 3 extra months free. It also offers a 30-day refund policy and at the same time, you can connect 5 devices with a single subscription
Watch Christmas Movies On Shield TV Using Puffin TV Browser
Let's discuss the first free method that we can use to watch Christmas movies on our Shield device. The method involves the use of the Puffin TV-Browser.
However, you should be cautious while using the free streaming website to stream movies. We strictly advise you to install and use ExpressVPN before streaming anything on your Shield device to have a  secure and protected connection.
Follow these steps below:
Step 1: Open the home screen of your NVIDIA Shield TV, go to the Google Play Store app 
Step 2: Now move to the Search bar
Step 3: Put the Puffin TV browser in the search bar and press the button.
Step 4: Now hit the install icon
Step 5: Wait for a while to install the app completely.
Step 6: Press Open
Step 7: The Puffin TV browser will start launching after that
Step 8: You can now see the interface of the browser 
Step 9: Go to the Search option on the top. Put the URL cataz.to OR gomovies.sx in the search bar and press Go
Step 10: This is the interface of theCataz Official Website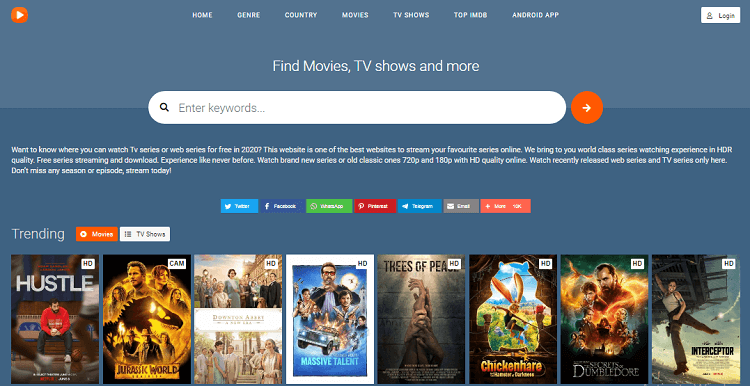 Step 11: Search for the Christmas Movie and select one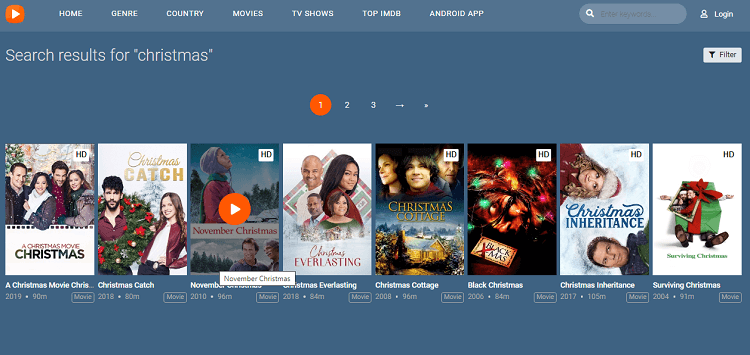 Step 12: Click Play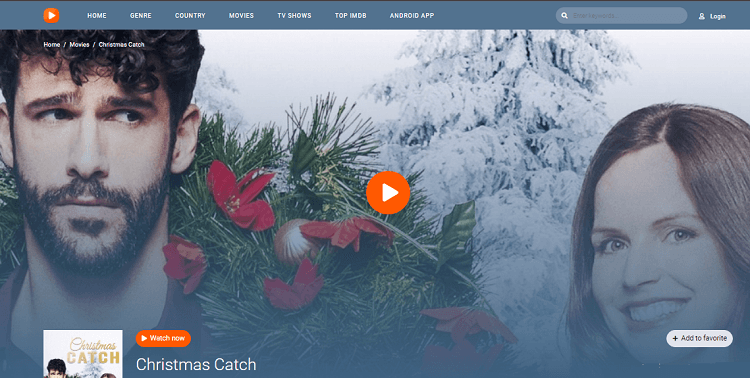 Watch Christmas Movies On Shield TV using Cinema HD 
You can also watch free Christmas movies using the Cinema HD app on your Shield device. The app is a third-party app and can install by using the downloader app. 
Before you start streaming the Cinema HD app, you must use ExpressVPN to keep you anonymous and remove geo-restrictions for you.
Follow the steps:
Step 1: From the home screen of NVIDIA Shield TV, you must open the Google Play Store app
Step 2: The home screen of the Google Play Store app will appear on your screen
Step 3: Go to the Search icon on the top corner.
Step 4: Enter the word Downloader in the search bar and press the Search bar.
Step 5: Now you must hit install 
Step 6: Wait for a while as the app is installed.  
Step 7: Now press Open
Step 8: The Downloader app will ask your permission to access your photos and media. Press Allow 
Step 9: For the Quick Start Guide, click on the OK button
Step 10: As soon as the homepage of the Downloader app opens, you can go to the settings option. This is done to change a few settings.
Step 11: Move to the Device Preferences option.
Step 12: After that, you have to select the Security & restrictions icon
Step 13: Move down to Unknown sources 
Step 14: Enable the Downloader 
Step 15: Now, you must Disable the Verify apps by going back to the previous page
Step 16: Go back to the homepage of the NVIDIA Shield TV and select Downloader  
Step 17: This is now the home screen of the Downloader app open for you
Step 18: Type this URL bit.ly/4455745 and press Go
Step 19: Wait a few minutes as the Cinema HD APK file is downloading
Step 20: When the download process ends, click the Next button
Step 21: After that, hit Install
Step 22: You have to wait for a while until the APK file installs
Step 23: A notification will appear on your screen to tell you that the Cinema HD app is installed. Press Done after that
Step 24: Hit the Delete option to delete the Cinema HD APK file
Step 25: Again, click on Delete to confirm 
Some Of The Best Christmas Movies
Home Alone 
This black comedy was directed by Christopher Columbus and starred Macaulay Culkin as an adorable and mischievous child; this black comedy garnered a lot of praise and appreciation. The story revolves around an eight-year-old troublemaker child who was accidentally left home alone by his family during Christmas vacations. The adventure begins when the child protects his house from a pair of burglars.
Edward Scissorhands (1990)
This star-studded movie, including actors like Johnny Depp, Winona Ryder, and Dianne Wiest, is directed by Tim Burton. This is a science fiction story about an artificial man who was incompletely constructed and had scissors for hands. The man had to lead an isolated life until a suburban lady met him and introduced him to her world one day.
Die Hard (1988)
Die Hard is an action thriller movie directed by John McTiernan and starring some big names like Bruce Willis and Bonnie Bedelia; the story is about a brave NYPD officer who tries hard to save his wife and several others taken hostage by German terrorists. This all happens during a Christmas party, and there are many twists and turns in the movie that make it an all-time favorite Christmas movie.
It's a Wonderful Life (1946)
"It's a Wonderful Life" is a fantasy story. It shows how an angel comes from heaven to help a businessman who is having some difficult times. The story tells the lead character different life lessons, directed by Frank Capra and starring some good names like Frances Goodrich and Albert Hackett. It teaches him what life would have been like if he had never existed. It also shows that the main concept of Christmas is all about giving.
A Christmas Story (1983)
A humorously written story by Jean Shepherd, this is the US's most beloved holiday movie. The director of the film Bob Clark created an old-fashioned boomer holiday favorite and discussed the exploits of youngster Ralphie Parker. The child spends most of his time dreaming about a gun as a Christmas present. The scenes are shot hilariously, and viewers love every stage of the movie.
Other Christmas Movies
The Man Who Invented Christmas
Just Friends (2005)
Krampus (2015)
The Night Before (2015)
Happiest Season (2020)
Jingle All the Way (1996)
A Christmas Carol (2009)
Christmas Evil (1980)
Almost Christmas (2016)
Home Alone 2 (1992)
Christmas in Connecticut (1945)
Ernest Saves Christmas (1988)
Carol (2015)
White Christmas (1954)
The Preacher's Wife (1996)
Love Actually (2003)
A Very Harold and Kumar 3D Christmas (2011)
Rare Exports: A Christmas Tale (2010)
Black Christmas (1974)
Home Alone.
It's A Wonderful Life.
The Snowman.
Die Hard.
National Lampoon's Christmas Vacation.
Alternatives to Christmas Movies
I have listed some of the alternatives that you can use to watch Christmas movies and other movies and shows according to occasion and mood.
FAQs- Christmas Movies On Shield TV
What are some of the top film series people love to watch over Christmas?
There are plenty of movies from different genres that people love to watch during Christmas. Some of the all-time hits considered part of the Christmas festivities are Harry Potter, Toy Story, Ice Age, Die Hard, Pirates of the Caribbean, James Bond, Jurassic Park, Avengers, etc.
What are some of the favorite Christmas movies of all time?
Some of my all-time favorite Christmas-themed movies most viewed during Christmas days are Home Alone, Elf, It's a Wonderful Life, Miracle on 34th Street, The Snowman, and The Muppet Christmas Carol, White Christmas, and The Santa Clause.
Conclusion
Watch the classic and latest Christmas movies on your Shield TV this year. We have discussed two free methods that you can use to watch your favorite movies on your device. The first one is the browser method, and the other form involves using the Cinema HD app.
You can either install the Puffin TV Browser or the Cinema HD app to stream Christmas movies on your device.
Since both of the methods are free so you must use ExpressVPN either of the methods that will keep your online activity hidden and provide you with secure streaming.