In this step-by-step guide, we will show you how to install Thunder IPTV on NVIDIA Shield TV.
One cannot deny the importance of IPTV apps as they have managed to gain popularity in the presence of giants like  Netflix, Prime Video, and Disney+. You can watch your favorite TV series, movie or live TV channel from around the world in one go with IPTV services
Thunder TV is an IPTV service provider that offers thousands of live TV channels and on-demand video content from all around the world. Streaming of live games or any other sports is now extremely easy with Thunder TV IPTV. 
It is a premium-based service that cost you only 10 Euros for unlimited entertainment as it provides 22000 Live TV channels and tons of Movies, News, Shows, Sports events, and everything you can imagine on TV entertainment.
Since Thunder IPTV is a third-party app and provides content from all around the globe, we are not sure about its verification or license agreement. Therefore, it is strictly recommended to use a VPN before you stream anything.
Our Recommended VPN – ExpressVPN
ExpressVPN is our top recommendation. It is strictly recommended to use ExpressVPN before you download Thunder TV IPTV on your Shied TV to mask your IP address and maintain anonymity while streaming.
Get yourself ExpressVPN and enjoy 3 extra months for free. It also offers a 30-day money-back guarantee and works on 5 simultaneous devices with a single account.
How to Install Thunder IPTV on NVIDIA Shield TV
Thunder IPTV app is not available on the Google Play Store. We can sideload it through another app called Downloader App.
Before you start downloading the Thunder IPTV app on NVIDIA Shield TV don't forget to install and use ExpressVPN on Shield TV for secure streaming and prevent legal issues.
Now follow the steps given below:
Step 1: Go to NVIDIA Shield TV Home screen and open Google Play Store
Step 2: This is the Home Screen of the Google Play Store
Step 3: Click on the Search icon in the top right corner
Step 4: Type the word Downloader in the search bar and click the Search option
Step 5: Hit the Install button
Step 6: Wait till the installation ends
Step 7: Click open, when installation is finished
Step 8: Allow the downloader to access your data once it asks for permission
Step 9: Hit the Ok button of the Quick Start Guide
Step 10:  Open the NVIDIA Shield TV Home and choose the Settings icon
Step 11: Select Device Preferences
Step 12:  Go to Security & restrictions
Step 13:  Click on Unknown sources
Step 14:  Enable Downloader by clicking
Step 15: Disable the Verify apps option from the previous page
Step 16:  Go to the home page and select Downloader
Step 17: Now you are watching the home screen of the Downloader app
Step 18: Type bit.ly/thunder2344 on the search bar of the Downloader
Step 19: Now install the Thunder TV app by clicking on the Install option
Step 20: The installation process is started now
Step 21:  Click on Open in the bottom right corner
Step 22: Go to the official website of Thunder TV on your PC and register your account there. Enter your email address and select the payment method.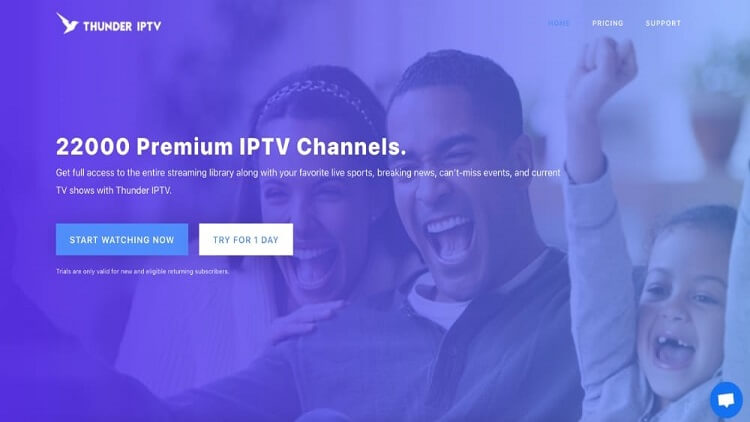 Step 23: Now open the Thunder TV app on your FireStick and enter your login details. Then click Login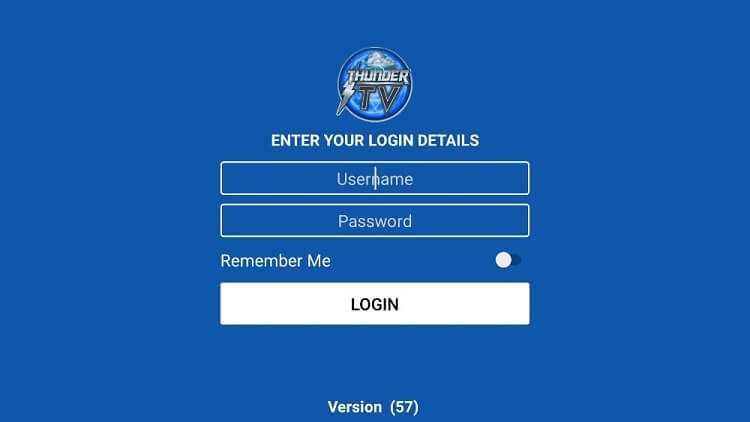 Step 24: This is the interface of Thunder TV. Select any category and enjoy streaming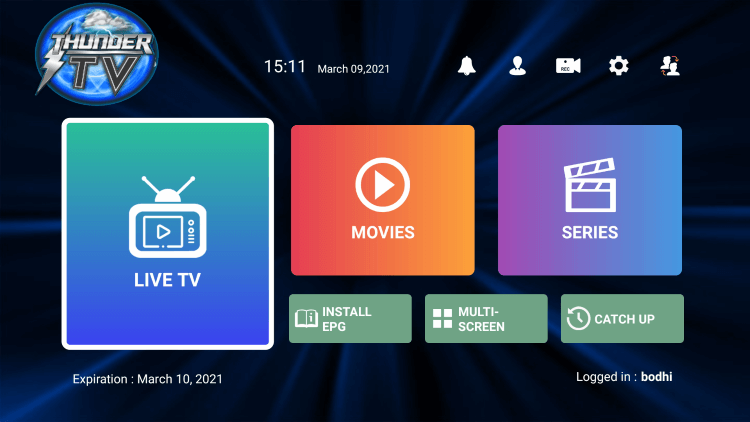 Step 25: You can watch thousands of live channels of different categories and countries by clicking the Live TV option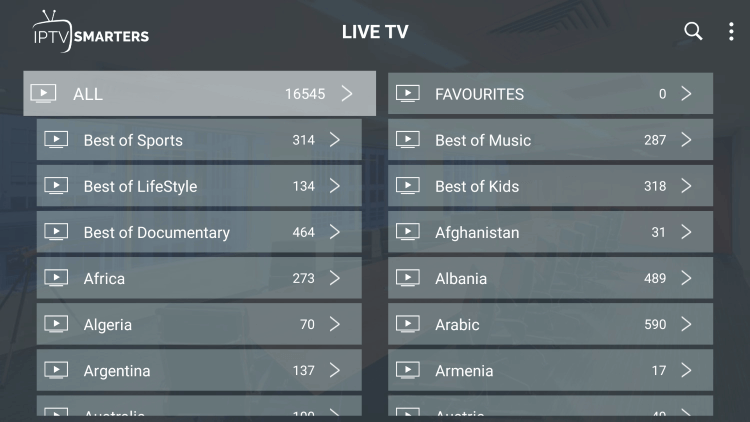 Step 26: Live TV channels, movies, shows, and lots of other content from many countries can be streamed on Thunder TV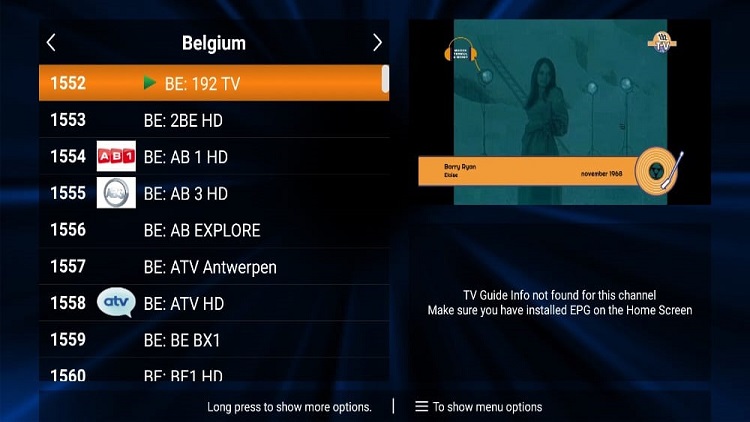 Features of Thunder IPTV
Thunder IPTV comes with some impressive features that make it quite popular among its users. Have a look at these features that distinguish Thunder IPTV from other services.
Thunder TV combines efficiently with some of the prominent IPTV players like MXPlayer, Perfect Player, and SS IPTV Player. 
Gradually IPTV is taking over the place of cable TV services as it is quite cost-effective and user-friendly.
Installing Thunder IPTV on NVIDIA Shield TV is valuable as it is certified over 1600+ live channels, pay-per-view channels, movies, TV shows, and much more.
It gives nearly all local, national and international content from across the globe but is primarily directed at US content.
It also comes up with a free trial package for up to 12 hrs.
To install Thunder IPTV on NVIDIA Shield TV both PayPal and Bitcoin payments are accepted.
It also comes up with a user-friendly interface and offers an electronic Program Guide EPG to facilitate its users.

One of its best features includes catch-up and video-on-demand that enables you to record video content. You can also watch the recorded video whenever you want.

You can watch premium TV content on your Thunder TV IPTV.

One of the most exciting features that come with Thunder TV is the subtitles that are provided for the video content. In this way, you can enjoy unlimited content in your language. 
Alternatives to Thunder IPTV 
If there is something that you do not like or you find the format of the Thunder IPTV app complicated then you have options for other IPTV apps that are also promising just like the Thunder IPTV. Let's talk about some of the other famous apps that you can use as a substitute for Thunder IPTV:
FAQs-Thunder IPTV
What is IPTV and how do I get it?
IPTV stands for Internet-based Protocol Television in which various TV programs and videos are delivered to the audience via the internet. IPTV subscribers can also watch on-demand content over Internet protocol technology using broadband or internet connection.
Can I get IPTV for free?
IPTV is now getting popular and is considered a cheaper way to watch live TV channels by using the internet. Mostly these apps cost around $10 to $20 per month. However, there are many IPTV services available that are completely free of cost. The Thunder TV is also among those that are paid and its trial is also not free.
Is Thunder IPTV legal?
Thunder TV IPTV app is not currently present on the authorized Amazon App Store or Google Play Store. This raises questions about whether the service is legal or not. If you decide to use Thunder IPTV on NVIDIA Shield TV then it would be best to use the ExpressVPN service to prevent any legal claims.   
Conclusion
Thunder IPTV is among the best choices for those who prefer smooth and inexpensive IPTV service. Since Thunder IPTV is a third-party app and is unavailable on Google App Store for NVIDIA Shield. So you have to get the app by using the downloader app.
Though a lot of alternatives are also available to the app yet its impressive features and easy interface makes it a hit among the NVIDIA Shield users.
Remember to use ExpressVPN on NVIDIA Shield TV before downloading the app. This is a prerequisite as Thunder IPTV is a third-party app. ExpressVPN ensures your data is safe and secure from any kind of breach.